Eclipse celebrates World Cup England Win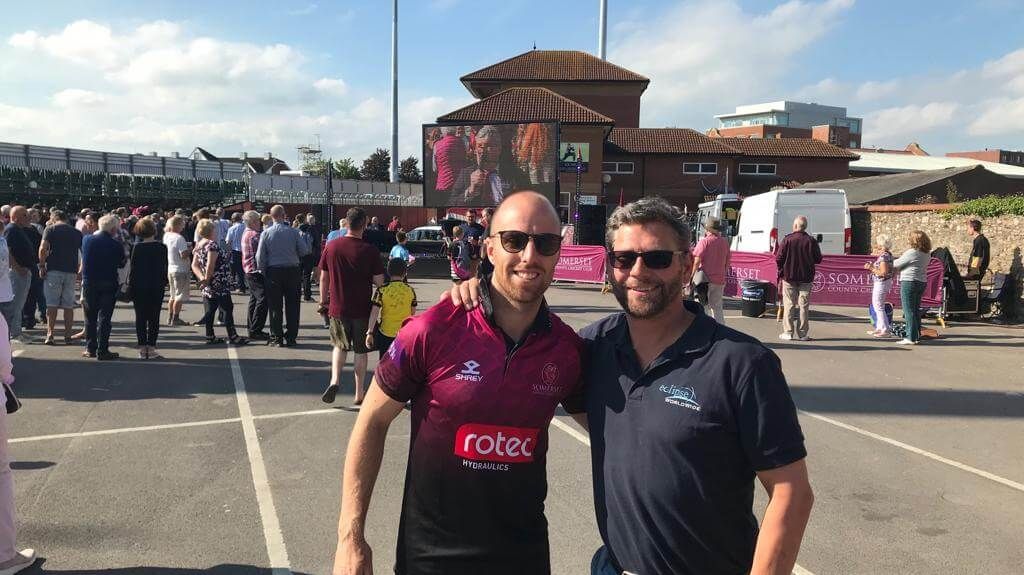 Eclipse Sports Events was delighted to celebrate with Somerset and England cricketers following England's World Cup victory on 14 July.
England, who have never won the World Cup since it launched in 1975, saw a dramatic victory against New Zealand at Lords when it came down to the last ball of the Super Over and a technicality over the number of boundaries achieved by each team.
Eclipse provided sporting hospitality for several clients across England and Wales during the 1 day matches of the World Cup tournament, including at the final. "We were delighted to be hosting clients at matches, especially when England finally made history in such a dramatic way," said Nigel Marsh, CEO of Eclipse Sports Events.
The Eclipse team met members of the England squad at a recent Somerset match at the county ground in Taunton. CEO Nigel Marsh is pictured with Jack Leach, who was left out of the World Cup squad but plays for both England and Somerset. Leach is expected to take part in some of the Ashes tests against Australia.